Four Ways to Prep Your Hardwoods for the New Year and Tips to Keep Them Looking Beautiful All Year Long
3rd January 2019
---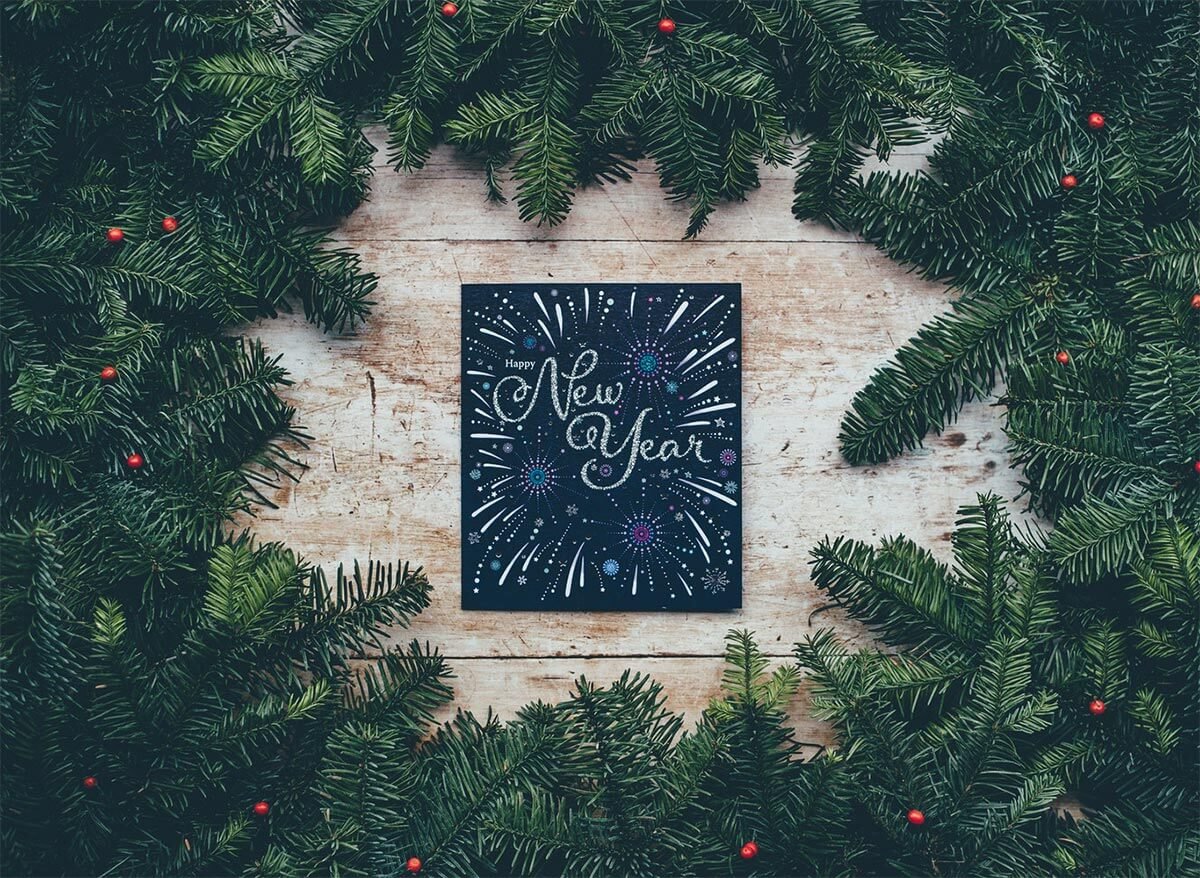 When your guests visit this year, you want your hardwood floors to shine bright and proud. Getting them nice and vibrant is easy with a thorough cleaning and a good coat of wax. The trick is keeping them beautiful while you host parties and welcome a barrage of unexpected guests. We have four tips to protect your floors and keep them brilliant through the New Year.
Limit the dirt you and your guests track through the house
During the winter months, there is often snow on the ground. Since we all use sand, salt, or other snow removal materials to get rid of slick sidewalks and steps, this material can easily get on shoe bottoms. Pebbles and hard materials can gouge your hardwoods as people walk into other areas of the house. To reduce the chance of this happening, you can put a shelf or bin near the door for your guests and family members to store shoes when entering. A good quality floor mat with material that brushes shoe and boot soles as everyone enters the house can knock off much of the excess debris if you do not want to go in sock feet. Your pets can drag this material through your home too. Realtor says paper towels, a damp rag, or baby wipes near the door can protect your pooch's paws and get rid of harmful salt that can cloud up your hardwoods.
Keep the thermostat at a consistent number
To avoid shrinking and damage like deep cracks and broken boards, the cooler the better for your flooring as long as you stay between 60 and 80 degrees Fahrenheit. The Huffington Post tells readers that even temperatures are the key to keeping your floors in good shape. Wood does not like drastic differences in humidity or temperature. A 50 percent humidity level is at the top of the range for your hardwoods. Broad changes in the moisture or temperature levels will affect your floors causing warping, uneven wear, and diminishing material. Experts suggest investing in a dehumidifier to keep the moisture levels at an even number between 35 and 55 percent for the best results.
Clean often to minimize damage
We know you cannot follow all your guests and catch things as they spill, but spot cleaning as soon as you see a mess is the best way to prevent staining and discoloration. Plan to do a once-over every day to split up cleaning tasks and make them feel less overwhelming. Before and after sweeping and mopping can prevent the hidden mess from getting lost in the commotion at parties. Try looking at your floors like you were a guest in your home to see what your visitors view when they arrive. Bona Flooring suggests starting with entryways and hallways first.
Cleaning hacks for your hardwoods
Sweep and mop floors before leaving for vacation or going out-of-town for the holidays. When you return, your floors will be beaming bright and welcome you home making the trip less stressful than if you walked into a mess. Planning cleaning time ahead of your trip will give you time to relax before returning to work or school. Put clutter out of sight and out of mind for the time being to give yourself a little room to breathe. Spring cleaning will come fast enough. When cleaning is a huge chore, then you can break up the task into manageable sections. Bona says to work from top to bottom. By alternating clockwise and counterclockwise cleaning motions each time you sweep and mop, you make sure you never miss a spot, and you keep the wear and tear on your floors even.
Protect floors from holiday trees
Christmas tree needles can scratch up your floors when you have a live tree, so sweeping these up often is excellent. Sap, tree water, and broken ornaments are other items that can potentially damage your hardwood floors. Most artificial trees come with metal tree stands that can dig deep into the floor, so be sure to pick up the tree completely if you want to move it after setting it up. With any tree, you should use a tree skirt to cover the floor and reduce knicks, scratches, and divots. Softer flooring materials are especially vulnerable to this damage.

Planning a little time to clean your floors each day or do a check can minimize seasonal stress and keep your house ready for guests all season long. If you have questions about cleaning up a particular holiday mess like eggnog, tomato sauce, ham glaze, or red wine, we are happy to help. You can reach us at 804-458-0048. Our flooring specialists are ready to reduce a little stress this holiday with convenient access on Facebook. If you are super busy, then shoot us a message online. One of our flooring specialists will reach out to you quickly, so you never have to leave home to get an answer. From our family at Accent on Floors to yours, we hope your holidays are merry and bright.

References:
https://www.huffpost.com/entry/how-does-your-homes-indoo_b_5556419
https://www.realtor.com/advice/home-improvement/tk-tips-prep-floors-holidays/https://us.bona.com/articles/holiday-cleaning-tips.html