New Vinyl Flooring Gives You the Opportunity to Have Luxurious Floors Without the Cost of Tile or Hardwoods
5th February 2019
---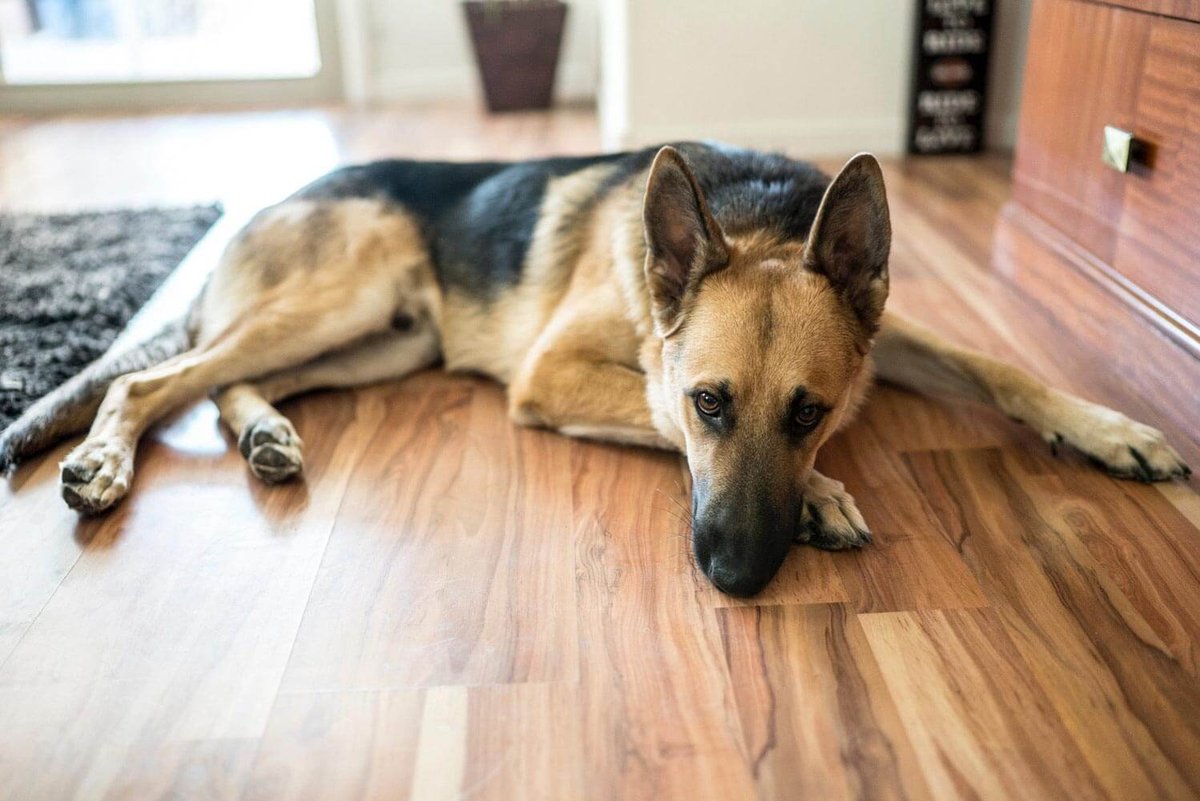 Vinyl flooring is a versatile option for homeowners who have a tight budget, pets, or lots of traffic. This material comes in a variety of colors and patterns. You can use the flooring to mimic the look of real stone or natural hardwoods. Vinyl is versatile because you can use it to create trim on the stairs, and it comes in planks, tiles, and sheets to give you the look you want without the cost of expensive hardwoods and ceramic or stone tiles.
Benefits of vinyl versus tile and hardwoods
The Home Depot says that newer vinyl options provide benefits many homeowners may not realize. For example, the newest vinyl floor tiles are peel and stick making it super easy to install. Fast installations save labor costs when paying a floor specialist to do the work. One of the biggest advantages of vinyl is it comes in water-resistant and waterproof styles for laundry rooms, entryways, kitchens, baths, and basements. Another huge benefit is cost savings. Besides saving on the installation, the material is much more affordable than solid hardwoods or expensive stones.
Types of vinyl flooring
Vinyl comes in many styles including wood grains, marble tiles, stone, and raised textures. The material can also come in whole sheets that an installer can roll out and place with no seams or grout lines. There are luxury vinyl planks that you can opt for if you want a higher end design too.
Sheets
Vinyl sheeting can have the look of hardwood without the cracks and crevices that catch dust and dirt. This material can come in one entire piece that rolls out and sticks to the floor, or it can come in rolls that the flooring company glues down to create a seamless look. Homeowners can opt for wide sheets or tall and skinny panels depending on the design style and look the person wants to achieve.
Tiles
Vinyl tiles are excellent options for bathrooms and kitchens where you want grout lines. These flooring styles often mimic stone squares you might find in a high-end spa or luxury shopping mall. Behr says the 2019 color options include blueprint and various shades of pink, purple, and gray. Homeowners can select these options in new vinyl flooring to help create a stunning style for the home this year.
Planks
When you need a waterproof seal that looks amazing, then you might want to go with vinyl planks. These floor panels work like engineered and plank wood flooring by clicking into place. One advantage of using these vinyl products is there is no glue. These vinyl planks float over the floor and make little to no mess when installing.
Luxury vinyl planks
These high-end styles work just like any vinyl plank and float over existing floors. The installation goes quickly because there is no need to remove current materials. From oak to cherry and even hickory, your floors can look like they cost thousands of dollars when in reality the cost is much, much less. These options are affordable and easy to replace when you have pets that can scratch up your floors or leave messes that may stain the material.
Other ways you can use vinyl to create a stunning home design
Vinyl is useful for other floor designs as well. You can use this material to create a baseboard that you can wipe clean if someone spills spaghetti sauce or juice on the floor. Vinyl molding comes in flat, curved, thin, and thick designs allowing you to customize your home to create the style you want and love. You can also use vinyl planks as stair treads. Instead of using carpet that can ravel or get dirty quickly, these planks are fast to clean and inexpensive to replace should frequent traffic damage the product.
Vinyl flooring keeps providing savings
Besides the cost savings, vinyl floors are easy to maintain versus stone or hardwoods. Cleaning the material does not require special cleaners and sealers. Vinyl saves you additional maintenance costs and materials. The time you save with the installation and upkeep can free you up to do other tasks around the home or spend more time with friends and family.

When you want a luxurious look without the upfront cost of expensive flooring options like hardwoods, then vinyl flooring is an excellent choice. Many landlords use these products to provide an appealing design that is quick to replace after tenants move out. Providing a home with waterproof flooring is helpful when renting to homeowners with children and pets because of frequent messes and accidents.

Our flooring specialists at Accent on Floors are Hopewell's premier flooring team. We are proud to offer affordable and beautiful options for your home or office. We provide high-quality installations that give your space a warm and welcoming feel. Our designers can work with you to create a custom design or help you select the best option for your space and budget. To schedule a free consultation, you can call us at 804-458-0048.

References:
https://accentonfloors.com/flooring/vinyl-flooring-and-installation/
https://www.behr.com/consumer/inspiration/2019-color-trends/
https://www.homedepot.com/b/Flooring-Vinyl-Flooring-Resilient-Flooring/N-5yc1vZapwr